Blog
Thinking Spring and Your Plants
Although you may be itching to get out there and have recently purchased annuals and perennials at the ready, don't plant when the soil is soggy. If you can squeeze a handful of dirt and water drips, the soil is too wet. Your garden beds will end up a mass of rock-hard clumps. Grab a handful of dirt if it goes together but easily can be separated when you release it, the soil is good to go. Our plant-after, frost-free date here is April 15 but tender, tropical annuals such as impatience can get nipped by an early May frost. Think Mother's Day for those plants before putting them in the ground outdoors.
Any garden begins with the soil. If you are starting a new garden area or are in a new home, have your soil tested by taking a sample to the University of Missouri Extension office in Kirkwood. https://extension.missouri.edu/counties/st-louis/soil-testing That will provide the information you need to ensure you plant a successful garden. In existing gardens, it never hurts to work some compost into the soil as you are planting. You can buy it in the bag at garden centers. Not only will it enrich the soil, but it will also loosen the texture of the soil and improve drainage. If possible scatter two to three inches on top of the soil and dig it in about 12 inches deep but every little bit helps. You can also use it to top-dress existing plantings of perennials and shrubs.
When shopping for all plants, whether trees, shrubs, perennials or annuals, pay attention to the tags. Full sun means at least 6 hours of sun per day. Part sun is 3 to 6 hours per day. Cheating on this will result in plants that look less than their best and will not thrive and grow.

Small plants get bigger and need space to thrive. Give trees and shrubs the space they need to grow. This is particularly important when planting along with foundations and walkways. The shrub that looks just right fresh from the nursery can be brushing up against the house or blocking a path in five years.
Dig a hole twice as big as the root ball so the roots have room to spread out and expand. Backfill with loose dirt amended with compost. If the roots are encircling the root ball, rough them up gently so they are free to spread out and settle into their new home.
When planting annuals and perennials, you can also add some time-release fertilizer such as Osmocote for Flowers and Vegetables mixed into the soil. Another choice is Preen Weed and Feed. For the best vegetable and flower production, you want the middle number on fertilizer content to be the same as the other three numbers such as 12-12-12 or 14-14-14 or the middle number should be larger. The first number stands for nitrogen content and influences leaf production. The second deals with the amount of phosphorus that influences root growth and fruit and flower production. The third represents potassium content and influences a plant's heartiness and vigor. If the first number is the largest, you will get lots of leaves but not as many petunias or tomatoes.
Water immediately after planting to allow the plant to settle in and the soil to fully slip in around the plant. Initially, keep the soil moist but not soggy. Then, let the soil dry out between waterings. More plants die of drowning than of drought. If the soil is too moist, the roots cannot get the oxygen they need to allow the plant to survive. Plant tags often provide information on whether the plant needs to be kept continually moist or allowed to dry out.
The Missouri Botanical Garden Plant Finder website https://www.missouribotanicalgarden.org/plantfinder/plantfindersearch.aspx is an excellent source of plant information that is geared to our climate. Also, look for plants that are listed as Missouri Botanical Garden Plants of Merit. Those have been declared tried and true to do well in our climate and survive hot humid summers and harsh winter cold.
A soil knife is one of the handiest garden tools you can own. Another name is a Japanese Hori Hori knife. They are available at most good garden centers and online. Prices start at around $25. With a pointed 2-inch wide and 6.5-inch long blade and a serrated edge, it can be used to dig, weed, loosen soil, and cut roots. I like the one with an orange or other brightly colored handles, so it doesn't get lost in the dirt or weeds as easily.
To keep weeds down consider putting down an organic, degradable paper weed barrier. You can edge with strips or it or plant through it by cutting an X in the barrier. Cover the paper with mulch and end a lot of your gardening labor. It will last for a full season. One brand is by DeWitt and is available through Hummert International in Earth City. Rolls are 30 inches wide but can be cut to size.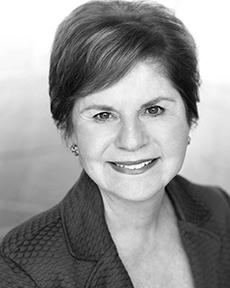 by Lucyann Boston, an agent with Laura McCarthy Real Estate
Learn more about Lucyann https://bit.ly/LMC_Lucyann-Boston
---
Get Creative with your Giving!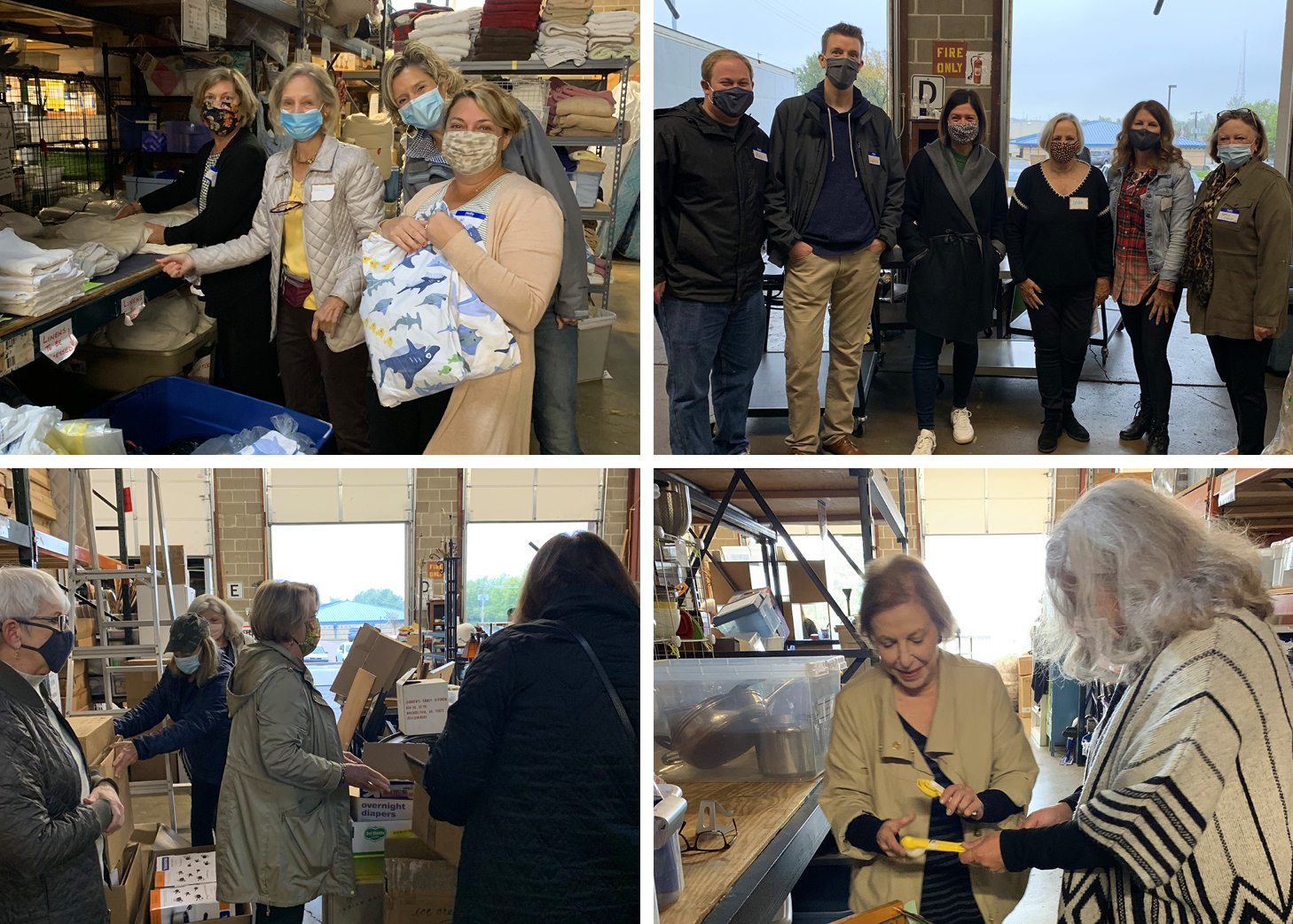 For us, it's all about the Home, so we visited and volunteered at Home Sweet Home.
Plus, we raffled off a wonderful hand-painted pumpkin and donated the money raised.
Laura McCarthy agents and staff enjoyed learning about the amazing mission of Home Sweet Home, which is to give under-served families a sense of pride and to improve the quality of their lives by providing basic household furnishings.

Think about supporting Home Sweet Home or your favorite charity…any time of the year!

For more information about Home Sweet Home, please visit homesweethomestl.org.
Visit other non-profits at bit.ly/StL-Nonprofits.