Blog: St. Louis, A City of Neighborhoods...including the Market around Soulard
We have all experienced the excitement and the challenge of showing newcomers around our city. Which destinations shall we choose? The parks, the museums, the shops, the theaters? There are so many fun places to see!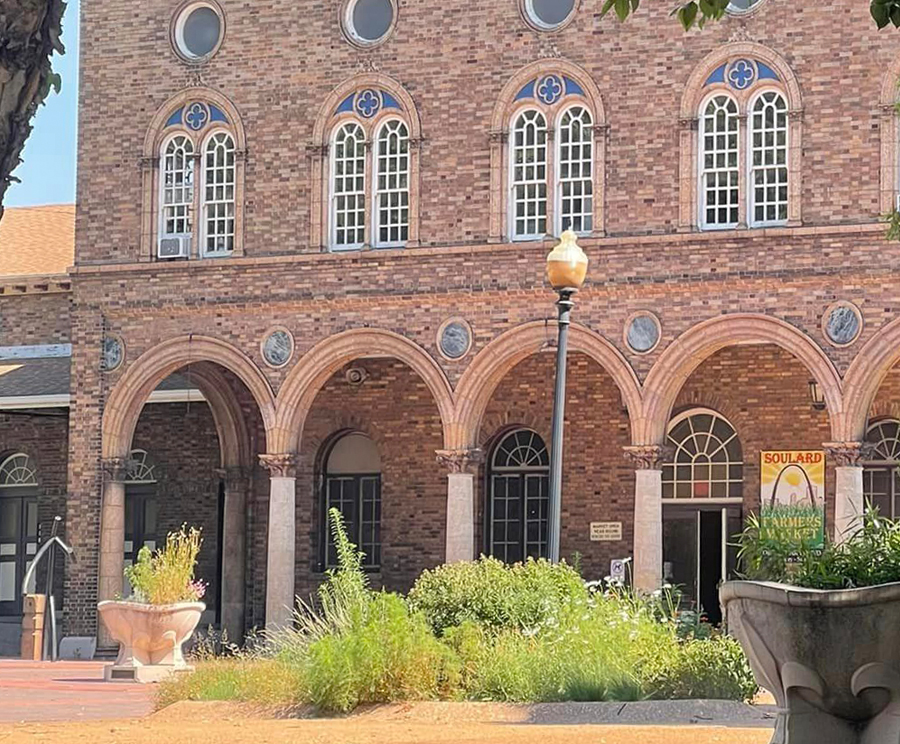 Regardless of the pick, one thing that is very evident is the assortment of period architecture and varied esthetics in each community, especially those close to the inner ring of the city. Each area as it radiates from the downtown becomes a unique center with the storefronts and residential streets reflecting both the history and ambiance of yesteryear.
Just at the edge of the Mississippi River rests Soulard Market which is open Wednesday-Saturday until 5 p.m. This historical landmark is the oldest public market in the area featuring vendors selling fresh baked goods, premium meats, fresh eggs, and spices. Anchored by some of the most picturesque belle epoch three-story homes and the art nouveau and colonial row houses and storefronts, this is a wonderful example of period style from the earliest days of the city.
Shops such as Protagonist Café provide ideal spaces for relaxing and taking in the spirit of the city. Bookshelves line the interior, and the menu of baked goods, sandwiches, and coffee/tea also feature wine, cocktails, and ice cream. Tap houses, barbeque restaurants, and bars dot the treelined streets. Nightlife thrives in establishments that stay up late and are friendly to everyone.
Homes here range in price and size, many of which were built well before the turn of the century and offer a magical blend of HG wells time travel with modern urban chic. Neighborhood groups thrive here and a short walk to entertainment venues is a plus. Just one of the many cool pockets of walkable shopping and residential areas close to downtown but tucked away from the hubbub.
~ images courtesy of Soulard Farmers' Market