Relocation Department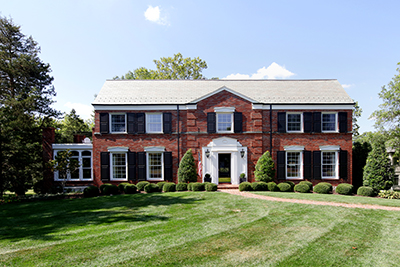 29 The Boulevard
St. Louis, MO 63117

Laura McCarthy Relocation
Office: 314-569-0808
Email: lmcrelocation@lauramccarthy.com
Whether it's a major corporation, an individual employee, a luxury home seller, or a first time home buyer moving to St. Louis, you can expect "everything" from the award winning relocation specialists at Laura McCarthy.
Laura McCarthy Relocation sets the standard for service in the relocation business. Our mission is to assist and ease the move of our corporate, family, and individual clients transferring in and out of the St. Louis metropolitan area. You can expect the "best in quality" from our team of trained and certified relocation professionals. We provide the services and resources to make your moving experience as stress-free and pleasant as possible. We do go that extra mile!
One of our corporate account relocation counselor's comments, "All members of (Laura McCarthy) consistently go beyond the call in delivering personalized relocation assistance. No request has been too big or too small. Every question is answered. Individual counseling is provided and all done in a professional and caring manner. We consider ourselves fortunate to have a company like Laura McCarthy as our primary broker in the St. Louis area."
Relocation Service Team

Lindsey Sutherland Michel serves as Relocation Director of Laura McCarthy Real Estate supporting the relocation certified agent team and the mobility industry in St. Louis, MO.
National Network of Agents
We are part of the Cartus Broker Network, the nation's leading residential real estate relocation network. Cartus supports more than 140,000 transferees each year. Cartus serves clients of all sizes; from emerging firms that may move only a handful of employees to half of the Fortune 100 companies. This valued relationship provides an essential connection between Laura McCarthy Relocation, each transferring employee, and the vast real estate community worldwide.
If you are moving out of St. Louis, we can introduce you to an excellent, qualified Realtor in your destination city. This specialist will have the knowledge and understanding required for your new home search. They will provide information regarding your new city, neighborhoods, schools, and the local housing market. Our goal is to see that you receive the same quality service at both ends of your move.

Services
As an active member of the Employee Relocation Council (ERC) we understand the needs of the relocating individuals and their companies. Below is a list of services we provide to help facilitate in the process:
Home Marketing Assistance
Home Finding Assistance
Area Tours
Free Area Information and Welcome packets
Corporate and Group Move Services
Rental Services
Temporary Housing
Statistics and Awards

• Destination Services Award for 100% Buyer Conversion from Cartus Relocation
• SIRVA Preferred Brokerage Top Rated in BMA Variance, Low Days on Market, Buyer Conversion and Satisfaction
• 25 Full Time Relocation Certified Agents with Extensive Experience in the Greater St. Louis Market
• 70 Year History of Success Specializing in Luxury Residential Real Estate
• In House Marketing Team Producing Professional Brochures, Postcards, and Electronic Media
• In 2022, 88% of Homes Listed with Laura McCarthy Sold in the First 30 Days, and 87% sold for 97% or more of List Price
• One of the top brokerages in market share within the St. Louis Area

Our Goals
We at Laura McCarthy Relocation know that there is a lot more to moving than buying and selling a home. Our relocation team is here to introduce the individual or corporate client to an excellent realtor who will conduct area tours and provide the necessary information about communities, schools, cost of living and the housing market for a successful transfer.
Our comprehensive Relocation Package will quickly acquaint you with our city and can be tailored to your individual needs.