How Will We Sell Your Property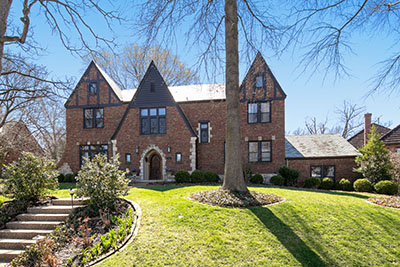 Laura McCarthy is a sophisticated leader in St. Louis real estate. We are honored to have the best agents and management team in St. Louis who will work with you to attract the right buyers quickly.
Pre-marketing -- we will introduce your home to the market through the Multiple Listing Service and print, digital and e-mail marketing in advance of the initial showing date in an effort to reach all potential clients.
Marketing -- all of our properties appear weekly in Ladue News. Additionally, we regularly advertise in Webster-Kirkwood Times. Each property will have custom designed color brochures to promote the property features, which will be distributed to agents and potential clients. We know current decorating norms and trends and will make specific suggestions to showcase your property and improve the marketability.
Pricing -- we will use our advanced real estate research techniques and database to assist you in properly positioning your home in its market niche, factoring in current market conditions.
Network -- immediate exposure to our Laura McCarthy client base and potential buyers in our relocation network, including the Cartus Network, the largest national referral network.
Communication -- we know that feedback and direction are important. Our agents and management team will take a leadership role in helping you through the process.
Our own Closing, Advertising and IT departments are important resources for our agents and through our agents they become great resources for you!